Pop Up at Textile in Kennett Square
To celebrate International Women's Day, I'll be joining the ladies at Textile https://www.shop-textile.com, a fabulous vintage and contemporary apparel shop in Kennett Square on Saturday and Sunday, March 9, 10. The shop owners are childhood friends of my fabulous niece, Aimee deSimone, who is the creator of Berte@shopberte.com. Aimee will be there with a well-curated Pop Up selection of must-have items for home and lifestyle! White Moth Wisdom will be sharing nourishing and self -healing herbal teas on Saturday, and will demonstrate how to make natural rose and lavender face cream on Sunday beginning at 1pm. We've also put together an incredible GIVEAWAY worth over $250! (Enter to win with any purchase on that weekend!)
3/9, 3/10
Join us at the last workshop! Email info@shoppemarche.com to reserve your seat.
Natural Skin Cream Workshop
Thursday, May 18, 2017 11:00-1:00pm
What's in your cream?? Skin care products are loaded with hidden toxins. There hasn't been a law to regulate safety in skin care in over 75 years! It's important to educate yourself about what to avoid. Learn the essential ingredients to create an effective and safe cream for your own skin.
Join me for an informational and hands-on workshop. We will discuss some of the elements which are toxic to your skin and we will learn an easy way to make your own natural face cream. Understand how simple ingredients, from your own garden, or sourced from pure botanicals, are best for all types of skin. We will make a 2 ounce jar of light, fresh cream that will help maintain healthy skin, restore a youthful glow, and prevent and treat signs of aging.
We will make cream from a proven recipe, adapted from internationally respected herbalist, Rosemary Gladstar. The essential ingredients include: organic unrefined coconut oil, organic unrefined sunflower oil, aloe gel, homemade hydrosols, vitamin E, calendula flowers, rose petals and essential oils. In addition to the cream, take home a calendula plant! Raised from seed, and ready to plant in your own garden, calendula flowers from this plant are an essential ingredient to homemade face cream.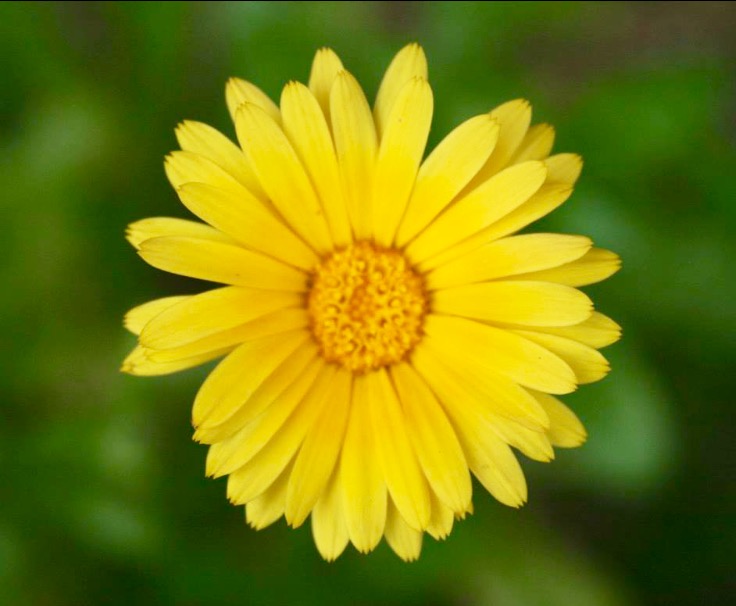 Take home a beautiful Calendula plant!